Michael Hibblen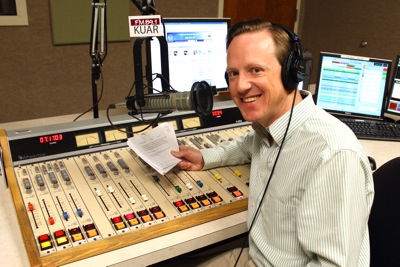 Welcome to the online home and archive of Michael Hibblen. For nearly 30 years I've been working in broadcasting and news. Today I'm news director of NPR station
KUAR
in Little Rock, Arkansas. This site tells my story and random interests, including audio of some stories I've covered, photos, videos and PDF files of newspaper stories.
Follow Me on Twitter
Powerful exhibit at @MosaicTemplars of photos by @ninarobinsonnyc shows how family grieved for family matriarch t.co/gG0YLuynRu
SCOTUS: States must allow ind. mental health evaluations t.co/jAI3OdKx7A Executions of Bruce Ward, Don Davis stayed pending this.
Retweeted by Michael Hibblen
Federal jury rules unanimously for former LRPD officer David Hudson in excessive force lawsuit.
Retweeted by Michael Hibblen